Top British Adventurers Put Call Out To Next Generation

UK Young Adventurer Of The Year Awards

PRESENTED BY THE UNIVERSITY OF DERBY
SUPPORTED BY THE RURAL DERBYSHIRE SSP
The judges in the new UK wide University of Derby Young Adventurer of The Year Awards – the X-Factor for talent in the outdoors world – say they are looking for passion & perseverance, commitment, creativity and a can-do attitude.

Part of the Buxton Adventure Festival, the awards - launched for Derbyshire based young adventurers last year – proved a hit with an inspirational short-list won by national level mountain biker Tom Craig. This year the University have opened the competition up to young people from across the whole of the UK.
Do you know a young person who is excelling in adventure sports? Are they pushing their boundaries? Or have they overcome a challenge or demonstrated great progress in the face of adversity? Perhaps they are leading by example, volunteering or coaching to help others reach their potential? We want to hear their story. Click here to nominate

21 year ol
d professional climber Shauna Coxsey - the most successful competition climber in British history – ranked number 2 in the world – will give a keynote speech to shortlisted nominees at the awards ceremony on Friday 10th October. Prizes include three iPads.

Adventurer, mountaineer, speaker and presenter Squash Falconer (pictured left above) has summited Mount Everest and was the first British woman to climb and paraglide from the summit of Mont Blanc. Squash, who spoke at the first Buxton Adventure Festival, said: "The next generation of adventurers are vital role models that will inspire others to embrace the outdoors, step outside their comfort zones and go to places physically and mentally they never dreamed possible."
"I'll be looking for an individual who demonstrates passion, commitment, enthusiasm and fun. I'm always impressed by original ideas and a can do attitude."
Adventurer, author and motivational speaker, Dave Cornthwaite, presented last year's awards (pictured back row right in centre image above). Since quitting his life as a couch potato in 2005 Dave has been busy, so far completing ten non-motorised journeys each over 1000 miles, including skateboarding across Australia, paddleboarding the Mississippi and swimming the Lower Missouri.
Dave said, "We live in such an exciting time, when clothing, technology and exposure to different opportunities is at a greater level than ever before. I'm really looking forward to seeing a selection of the next, inspirational generation of adventurers again this year, and hope that - now the awards have gone nationwide - that even more youngsters will hear about them and put start thinking about how they can challenge themselves, maybe in time for the 2015 ceremony!"
"Personally I'm looking for grit, perseverance and a little bit of creativity for the winners this year, it's an unbeatable combination."
The Meek family (pictured right above) hit the newspaper headlines as the parents so determined to keep their two daughters from watching TV that they set them 100 outdoor challenges to complete in a year. Tim, Kerry, Amy (10) and Ella (8) started writing a blog about their "Meek-ro Adventures", DoTryThisAtHome.com. They've now sold their home and quit their jobs to travel round the UK in a caravan in the Xplore Challenge 2014.
Kerry Meek said, "It is easy to let life pass you by and before you know it, as an adult you look back on unfulfilled dreams or wasted potential. It is therefore important to instil an interest in adventuring at a young age. If it's in the blood as a child, then the passion will continue and grow into adulthood."
"Whilst reading the nominations, we are hoping to find to young adventurers that display admirable personal qualities rather than just natural ability. The winners should exhibit unlimited motivation for their passion and a determined hard-working attitude to achieve the best of their ability. The chosen adventurers should be a good role model, an inspiration to others, particularly younger budding adventurers."

The winner of the new, nationwide 'University of Derby Young Adventurer of The Year' competition will be announced at an awards ceremony at Oaklands Manor Outdoor Leadership Centre on Friday 10 October as part of the third Buxton Adventure Festival on Saturday-Sunday 11-12 October. Nominations close on 3 October.


Professor Nick Draper, Head of Life Sciences at the University of Derby said, "We're delighted to be expanding the search for the Young Adventurer of the year. Adventure is a core part of our curriculum. The real-world learning philosophy behind our University of Derby outdoor leadership and sports performance courses at Oaklands Manor in Buxton equips our students with the practical skills and experience they'll need for a successful future."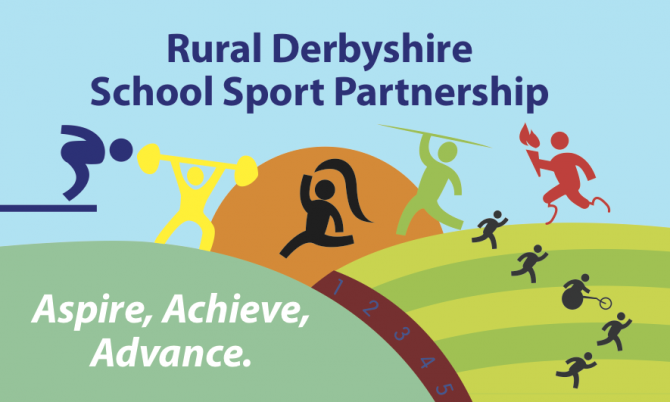 Janice Price, Partnership Manager at the Rural Derbyshire School Sport Partnership which helps provide quality PE and sports opportunities for schools in rural areas said: "Last year's awards were truly inspiring. The depth of talent and enthusiasm within Derbyshire alone is staggering. For example, one of our students, 17 year old Laurie Butler from Anthony Gell School in Wirksworth, who won the Young Leader award last year, has completed a 1,000 mile cycle ride with his friends from Derbyshire to Germany this summer to raise money for Amnesty International."
Matt Heason, Buxton Adventure Festival Director, said: "Our judges looking for the X-Factor. These awards are like "Britain's Got Talent" for those who shine on the outdoors stage. Last year's competition was stiff so I don't envy their task in picking the winners."
ENDS

Press release : Monday 1st September 2014

Contact details:
Buxton Adventure Festival PR Lissa Cook 07818 411 791 / 01663 751 126 / lissa@heason.net or Festival Director Matt Heason matt@heason.net
University of Derby James Mitchell at J.Mitchell@derby.ac.uk
Notes To Editors:
Terms & conditions
Nominations must be submitted online: http://www.buxtonadventurefestival.co.uk/young-adventurers-awards/#Vote%20for%20Young%20Adventurer%20Of%20The%20Year
Nominations will close at 5pm on Friday 3rd October.
Nominees must be 17 or under and live in or go to school/college in the UK on 10th October 2014. To be considered for the Derbyshire only prize, you must also live in and/or go to school/college in Derbyshire on the 10th October 2014.
Nominations are open to the public as well as to schools, clubs, groups etc. You may nominate more than one young person (please submit one form per nominee). You may nominate yourself. Previous nominees and winners are welcome to enter again.
Our judging panel (to be announced) will draw up a shortlist of nominees who will each receive a medal and an invitation to the awards ceremony at Oaklands Manor Outdoor Leadership Centre on the evening of Friday 10th October plus a free ticket for themselves and an adult to our Saturday morning Young Adventurers Session.
The top three winners in the nationwide category will each win an iPad (model tbc) from the University of Derby.
There are additional prizes of a pair of Hiangle Climbing Shoes (worth £100) for the best climber and the top Derbyshire nominee of an 'Adventure Day' experience at Oaklands Manor Outdoor Leadership Centre for themselves and up to 20 classmates.
The overall winner will also receive the University of Derby Young Adventurer of the Year trophy.
In the event of a tied decision, Festival Director Matt Heason will have a casting vote.
Press release: Monday 1 September 2014